Caliber Named
"PR Agency of
the Year" Finalist
by PR Daily
.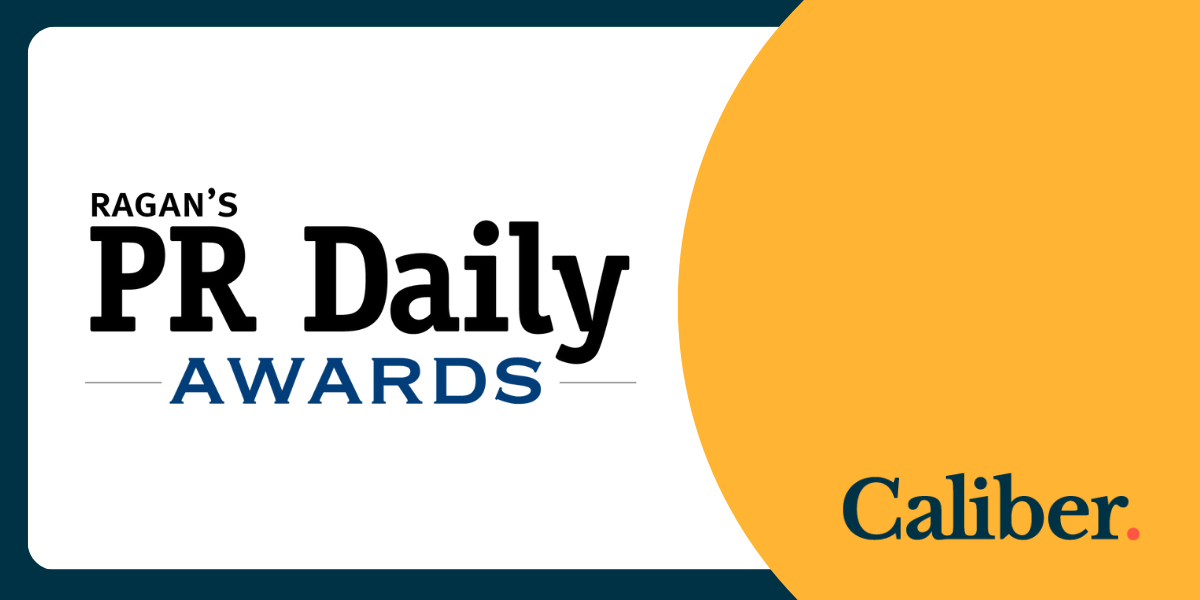 Sarah Leach
Posted on Nov. 04, 2022
Awards + Recognition
Public Relations
Working at Caliber
Finalists were recognized during Ragan Communications' PR Daily Awards gala on November 2, 2022.
Caliber Corporate Advisers, one of the leading marketing & communications agencies for fintech & financial services, was shortlisted as one of six finalists in the "PR Agency of the Year" category by the 2022 PR Daily Awards.
According to the CEO of Ragan, "The honorees… are a testament to the power of PR. Innovative, measurable and thoughtful campaigns are the hallmarks of the winners, who've set a new bar for their fellow communicators."
Read the full announcement here.
A heartfelt thank you to our clients and team for helping us achieve this honor!
To read more about Caliber's recent accolades, click here.
Back To Resources