SXSW 2019 – Trust, Breakfast Tacos & Other Trends from our President
.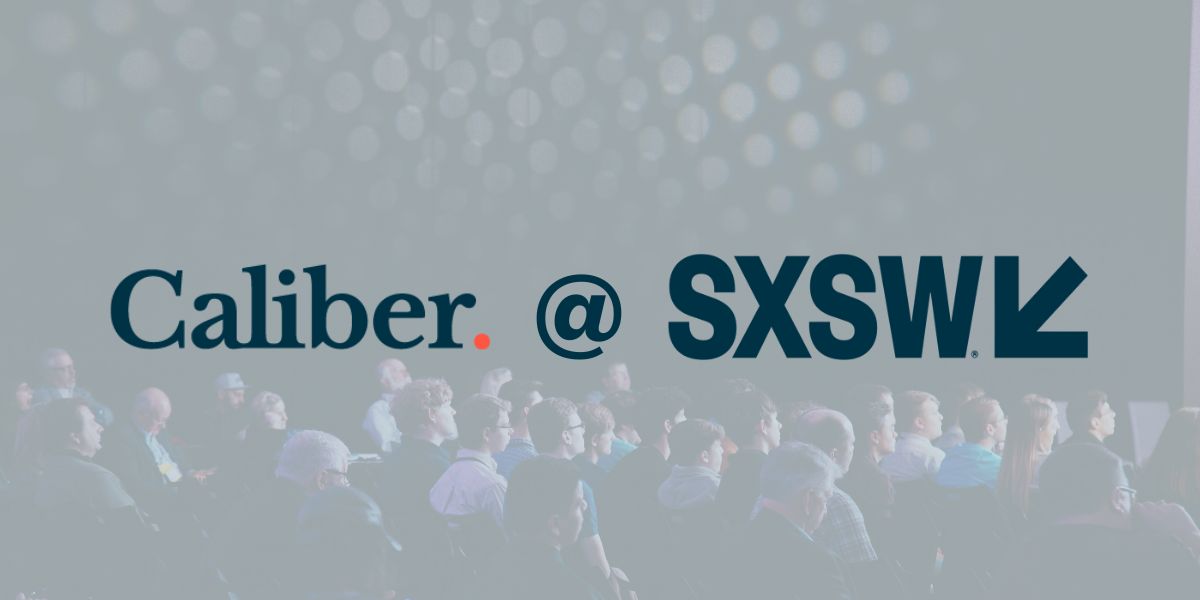 Hi there, Grace Keith here, reporting to you from NYC, fresh off a whirlwind few days at SXSW alongside our Austin team!
We've had a number of clients and partners ask us, what exactly is South by Southwest (SXSW, or "South by" / SX for short); how do you tackle what sounds like a crazy few days; can you find fintech companies; can you track down investors or is it just madness? My answer is always – well, it's a healthy dose of madness, takes a focus on finding the right parties to network with the right people, and will always leave you feeling like you want to plan better next year… every time!
Over the past three years that I've been to SX, I've seen tech innovation as the centerpiece rounded out with some impressive panels from leaders around the globe in tech, funding, media, and finance. This year the team and I went to a few very insightful panels and networking events to take advantage of the wealth of influential people taking over Austin at the same time. Don't worry, we also got our fair share of breakfast tacos (pro tip: these are a real lifesaver for SX mornings)!
Here are a few takeaways as well as some photos to give y'all (yes, I said it) a view of the key themes dominating this year's SX…
An overwhelming theme that emerged at SX this year was the social responsibility of businesses, no matter what industry or region. The importance of consumer trust was mentioned in almost every panel we attended – from fintechs to investors to media. As the Winklevoss twins (otherwise known as 'The Winklevii') said when interviewed on stage about Gemini, their crypto-exchange, "trust is the product [of your business]." There is nothing that speaks more to what we know to be true for our clients and their customers, trust is the value and the product. If that trust is lost, it can be very difficult to get it back, especially in today's world driven by social media and real-time consumer opinion.
How does a company gain trust? According to Howard Schultz, current chairman (and former CEO) of Starbucks, it is by building a strong company culture. During his speech at the Enterpreneurs Organization breakfast we were involved in, he said, "the currency of building culture is the currency of trust." We focus on culture every day at Caliber, especially as we span across two offices in NYC and ATX, nurturing and preserving a positive and rewarding culture is the key to success for any business, but especially for a service-focused business like ours. The bottom line is that honesty and transparency must exist throughout an organization in order for trust and culture to thrive.
A hot topic of conversation at the SX parties and networking events was how companies can better serve the underserved, particularly when it comes to the financial and banking needs of those individuals around the globe. Our work with companies like Deserve, a fintech focused on helping the next generation establish good credit to gain financial independence, continues to drive our collective team desire to support fintechs that are giving back to society in impactful ways. Nothing says it better than the Fintech 4 good stickers from Sunrise Banks – here, here for finding ways to leverage fintech for good!
TheSXSW Pitch event (as we highlighted in a previous post) is a competition where 50 technology startup finalists across 10 different categories present in front of a live audience and panel of expert judges, with one winner being chosen from each category. It's an event not to miss – with lots of startup excitement and investors listening very carefully to find their new great investment – or investments!
In its 11th year, the SXSW Pitch event showcased an impressive roster of startups from around the globe including Dubai, Pakistan, Singapore, Japan and the UK, to name a few. Some of the most popular categories were artificial intelligence, blockchain and AR/VR that focused on building solutions that address stress and mental health, controlling genomic data, and even predicting/preventing car accidents.
When this many innovative startups and established brands take over one city for a few days, there is bound to be a group of investors there to search for their next great investment or partner. This year we saw big news from The Omidyar Network, announcing its new fintech-focused venture firm called Flourish, and complementing the launch with some very impressive morning sessions on fintech and its evolution. Our sister company The Financial Revolutionist put together an interesting overview of the investor conversations at SX – check it out!
This year was, yet again, one for the books for the Caliber team at SX. Cheers to a great festival, and looking forward to our next year at SX, but first some much needed R&R to recoup.
Back To Resources