How to Get the Most out of Boston Fintech Week 2023
.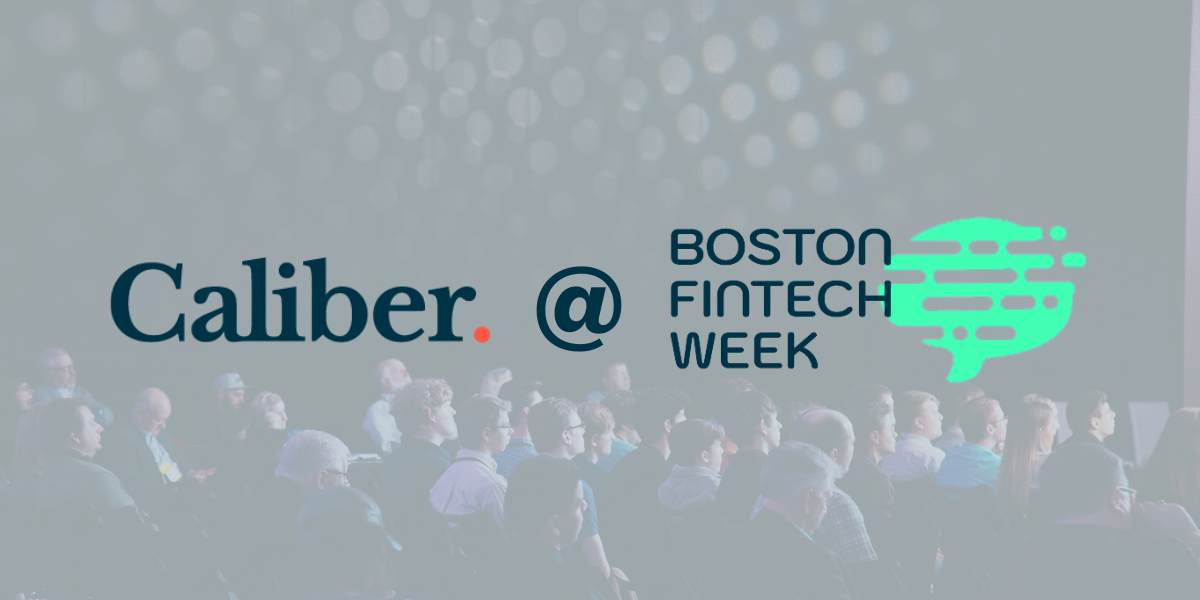 Emily Smyth
Posted on Sep. 18, 2023
Fintech + Financial Services
A snapshot of the events, sessions and trends you shouldn't miss
Financial infrastructure innovations and cutting-edge technology are transforming the fintech landscape. At Boston Fintech Week, happening October 10-13, join entrepreneurs and industry innovators in exploring the products, services and distribution channels that are ushering in the golden age of financial services. 
The week is packed with events that highlight various fintech initiatives and range from a full-day conference to fireside chats, free community events and curated happy hours. 
1. High-Quality Fintech Networking Opportunities

 
There are ample opportunities to network with fintech founders, investors, and other finserv players at Boston Fintech Week 2023, but here is our list of two of the top networking opportunities during the week. If you want even more options, follow #BostonFintechWeek on Twitter and LinkedIn to stay up-to-date on all the latest events!
Bourbon & Bites presented by The Financial Revolutionist
Monday, Oct. 11, at 5:30 p.m.
Caliber teams up with The Financial Revolutionist, The Bowdoin Group and K&L Gates to host an exclusive, invite-only bourbon tasting with hors d'oeuvres and an open bar for movers and shakers within the fintech industry. Space is very limited.
Request an invitation to Bourbon & Bites
Boston TechJam
Wednesday, Oct. 13, at 4 p.m.
Boston TechJam is equal parts celebration and a showcase of local Boston tech companies.
Purchase tickets to Boston TechJam
2. Boston Fintech Week Conference Sessions
How do you figure out which sessions are relevant for you from the Boston Fintech Week Conference lineup? Check out our handpicked list of Boston Fintech Week conference sessions, showcasing up-and-comers and notable names in venture capital, fintech and financial services.
Women in FinTech and Financial Services Panel
Tuesday, Oct. 10, at 11 a.m.
Babson College
Panel hosted by: Boston Women in FinTech
Fintech on the Move: Building Infrastructure for Global Financial Mobility
Fireside chat featuring: Michael Schlein, CEO – Accion
Wednesday, Oct. 11, at 9:45 a.m.
Boston Federal Reserve
Laying New Rails: FedNow & Real Time Payments
Fireside chat featuring: Dan Anthony, SVP and CIO, FedNow – Federal Reserve Bank of Boston
Wednesday, Oct. 11, at 11:15 a.m.
Boston Federal Reserve
From Bots to Banking: AI Applications in Financial Services
Thursday, Oct. 12, at 1:30 p.m.
Boston Federal Reserve
Panel sponsored by: Vestigo Ventures
This is just a taste of what's happening at Boston Fintech Week 2023. There are many engaging opportunities still to be announced!
While you're in the Hub, connect with Caliber on LinkedIn and Twitter and use the hashtags #BostonFintechWeek and #CaliberConnect to join the conversation.
We look forward to seeing you in the Bay State!
Back To Resources